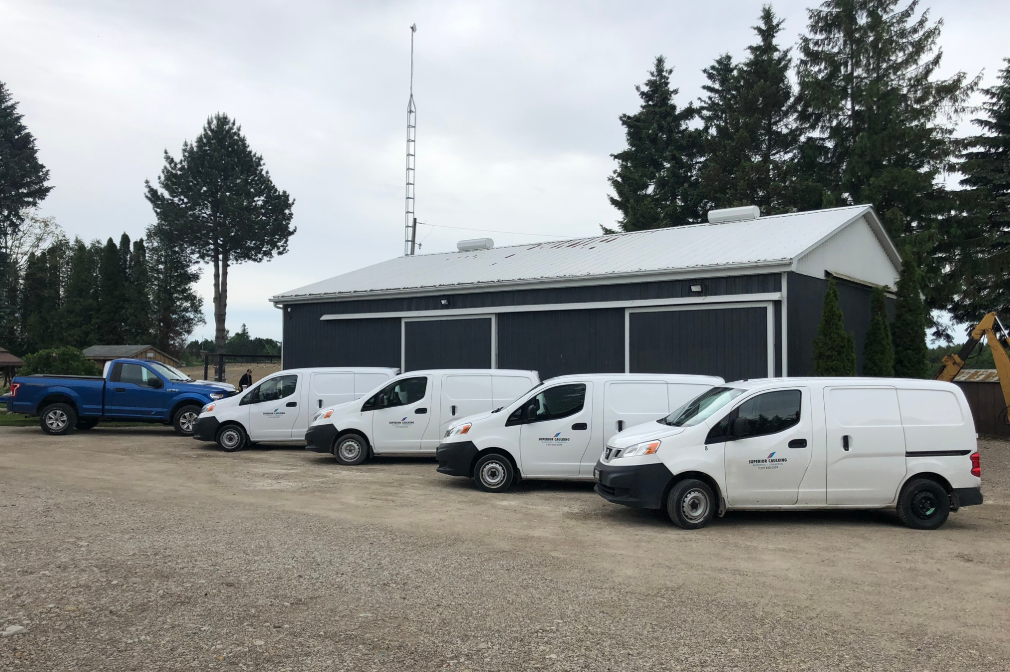 For a proper finish, have it sealed by a professional.
Providing Quality Caulking and Fire Stopping Services
At Superior Caulking, we provide industry-leading sealant, caulking, and fire-stopping solutions for new construction (both residential and commercial) as well as re-caulk or renovation work.
Whether we replace the dated caulking around the windows and doors of your house or install fire-stopping, control joints, and other new caulking in a 25-story high rise, you can count on Superior Caulking to deliver on time and within budget. Our competitive edge is our timely response and quality in workmanship, delivered in a safe and professional manner.
With competently trained team members safely operating aerial lifts, suspended access equipment or other specialized equipment required to reach areas others cannot, you can count on Superior Caulking to install a professional seal to any project big or small.
Sample areas include:
While we have the access – we also offer Elastomeric membrane applications or painting services.
Technically yes, anyone can install caulking, but very few actually do it correctly and almost everyone makes a giant mess.  Interior water intrusion is a big problem, especially if it seeps into secret crevices going un-noticed for great lengths of time.  It has to look perfect and also has to seal properly – let the professionals take care of it.
Sample areas include:
3M and Hilti certified installers can provide 0hr, 1hr, 2hr or 4hr ratings depending on drawing details.  For those scenarios not identified in drawing details, let us work with our partners in the industry to propose a working UL and engineered judgment.
Typical installations include:
Restoration & Leak Investigations
Caulking has a lifespan; it doesn't last forever and eventually has to be replaced.  Typically, around the 10-15-year mark the seal will start to fail, depending on exposure to the elements and type of products used.  Often times the break down in exterior seal allows for unwanted moisture to find its way into unwanted areas causing unwanted damage and potential health concerns.  Our years of experience have given us a keen knowledge and understanding of how leaks occur and how best to address them.  If your building (house, commercial property, condo complex, apartment building, church, school, industrial property or anything needing to be resealed) we can help.  If you have a leak and can't figure out where it is coming from – we can help.
Sample tasks:
While we have access – what other services can we provide? Painting, minor concrete repairs, and cleaning.